Megan Flynn

Publisher/Editor-in-chief, Beer West, 28-years-old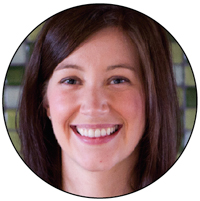 Megan Flynn started her publishing career as an intern with Northwest Palate, a magazine serving culinary enthusiasts in the Northwest U.S. and British Columbia.
"While I was there, I was learning about wine and beer but I was also learning that the market wasn't being filled with a consumer-friendly publication for beer and wine in the Northwest," says Flynn. "I went into this more as a business venture rather than a passion for beer or for publishing, but I've been learning about both exponentially since."
Flynn initially launched Beer Northwest with herself and a designer. "The concept was to appeal to a mass audience of food and beverage enthusiasts," she says. "Other beer publications were either newsy (who won which medals) or really geeky about the science of beer. I wanted to create an accessible publication that spoke to a wider audience. We have a lot of food articles and a lot of travel articles, and we delve into the concepts of beer but keep it on an easy-to-understand level."
Beer Northwest launched with a print run of 20,000 copies, which she says, "might have been a little ambitious." Free copies were distributed through local retailers and beer and food festivals. "That was the most economical way, festivals are great for reaching a large audience in a small space," she adds.
In 2010, Flynn decided to expand to California, which has a similar "beer culture" to the Pacific Northwest. The renamed Beer West doubled circulation to 40,000 copies and moved from free distribution to paid subscriptions and newsstand.
Last year, Beer West did $160,000 in gross revenue, with 90 percent of that coming from advertising. "I expected it to grow more since going to California but that's definitely the biggest challenge with the magazine—the brick wall of the recession and trying to convince people that they need to advertise," says Flynn. "The craft beer industry is exploding, but a lot of the people opening craft beer breweries don't have business experience and educating them on advertising is a lot of what we do."
Beer West wasn't profitable at press time but Flynn said she expects to be in the black within the next two issues. "We need more 'street time' in California and we're thinking about franchising the magazine and expanding into other regions like the Northeast or Southwest," she adds.
Flynn advises other entrepreneurs, "to watch numbers and be realistic. My advice is to really think about what you're doing, and crunch the numbers."
Meet the Author
---