Meet The Face Up Online Critics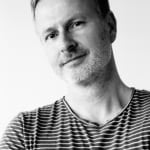 David Gray is a consulting creative director at Out, The Advocate and BlackBook. He has produced several irreverent covers in recent months and has also spearheaded several redesigns in both magazine media and newspapers.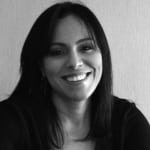 Adana Jiménez is a New York City-based creative director and design consultant whose background encompasses a wide range of projects, including editorial magazines, cover treatments, digital branding, customized marketing materials, advertiser-supported supplements and corporate branding. Over the past ten years she has worked with companies such as Scholastic, Nielsen Business Media and Time, Inc. Her design work has been featured in the editorial publications Money, Real Simple, Rangefinder, Latina and Photo District News (PDN), Scholastic InSchool Marketing and Martha Stewart Omnimedia. She recently collaborated with Pentagram in a total redesign of Rangefinder magazine. Adana is inspired by connecting with nature, travel, food and music. She resides in New Rochelle with her husband and two children.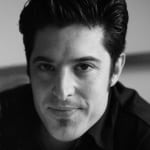 Dave McKenna joined 5280, the city magazine of Denver, as art director in 2010. Before moving to Denver from New York City, he held a number staff and freelance positions at National Geographic Adventure, Money, Inc. and More. At Adventure, Dave was a key part of the team that garnered a National Magazine Award nomination for General Excellence. In addition, his work has been honored by the Society of Publication Designers, American Photo, American Illustration, and the City & Regional Magazine Association, where 5280 won Best Redesign. He has a BA in art from Rutgers and lives in Denver with his wife and young son.
Ivylise Simones is Mother Jones's creative director. Before joining Mother Jones, she oversaw a redesign as design director of the New York Observer, and has served as the art director of the Village Voice, associate art director of the Miami New Times, and design director of NYO Magazine. She also applied her design and photography finesse at Showtime, Popular Science, and American Photo, and in 2010 she helped to launch People magazine's iPad app. And yes, she has a cat named Inspector Picklejuice.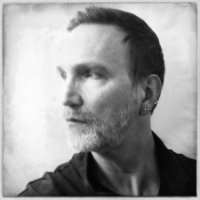 Matt Strelecki is the creative director for Meredith Agrimedia where he art directs Successful Farming, Living the Country Life, and Ageless Iron Almanac. Since assuming this position in 2009, Successful Farming has been nominated for 69 design awards from FOLIO:, min and the American Agriculture Editors association. Strelecki has received photography awards from the American Agricultural Editors Association and was named by them as the Designer of the Year in 2013 and 2014 for his work on Successful Farming. Prior to this position, Matt oversaw the creative direction for BHG.com, Better Homes and Gardens Food Center of Excellence, and Meredith Books. He has also designed issues for Atlanta Magazine, Traditional Home, and Renovation Style.
Meet the Author
---