McKinnon To Lead TradeFair Group

Daniel McKinnon named VP of events at TFG, taking over for founder, Sean Guerre.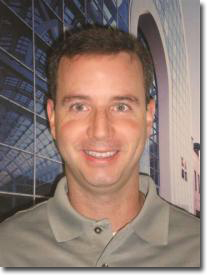 Daniel McKinnon has been named vice president of events at TradeFair Group, a division of Access Intelligence based in Houston. (Access Intelligence is also the parent company of FOLIO:) He will take over leadership of the company from its founder and president, Sean Guerre, Access Intelligence announced Thursday.
McKinnon will manage the group's Houston-based events, including Electric Power and ChemInnovations.
"We were very impressed with his experience," says Heather Farley, business information group president for Access Intelligence. "It's a very broad and diverse mix."
McKinnon was most recently vice president of government events for 1105 Media. Previous to that, he was executive vice president of Messe Frankfurt USA. McKinnon also serves on the International Association for Exhibitions and Events board of directors, sitting on its executive and strategic planning committees.
While his experience with international and government events were factors in bringing on McKinnon, Farley says Access Intelligence does not plan on refocusing itself on those markets.
"We have some presence in Asia and we do have government components," she says, "but it is not indicative of a shift in our strategy."
In stepping aside, Guerre says he is both pleased with the hire and excited to return to his "entrepreneurial garage" now that the time is right.
"Mutual friends in the industry have had nothing but great things to say about [McKinnon]," Guerre says.
When Access Intelligence acquired TradeFair Group from Guerre in 2007, he agreed to remain in a leadership role for an additional three to five years.
"Two years ago, when we were in the depths of a recession, did not seem like a good time for the team, for our brands," he says. "[Now], management structure is in great shape, the team is fully running all of our brands, they're doing organic growth, launching new brands."
Guerre will stay with TFG through mid-January to ease the transition, but is planning to launch a new media company in "related markets" focused on the "continued merging of print, online and live events" in February.
Says Farley: "Sean has been a great guy to work with. He's been extremely generous with his skills and his leadership, so we will miss him and we wish him well."
To stay updated on the latest FOLIO: news, become a Facebook fan and follow us on Twitter!
Meet the Author
---