McCurdy: Databases Key to the Revenue-Streams of the Future

Canon's 1.2 million-name database has helped generate more than $1 million.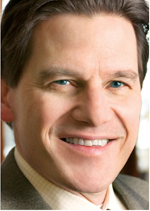 LOS ANGELES—The Canon Communications master audience file, a massive 1.2 million-name database, has been a key differentiator for the company and is directly responsible for more than $1 million in revenue, CEO Charles McCurdy said here this week.
McCurdy [pictured] was the keynote speaker at the Western Fulfillment Management Association's Circ Day LA event, and he directed his remarks to how Canon built its file over the last few years and how audience-development professionals need to focus their work on database management. "This is an essential competitive advantage and a barrier to entry," he said. "It's a 3-D inside-and-outside picture of the audience that our marketers want. Whose job is it to build and maintain this? It's the audience-development person.
"You're the revenue streams of the future," McCurdy said, "and the audience-development function is out in front of both editorial and sales."
The selection of McCurdy as keynoter for Circ Day LA was fortuitous, given that last month's $287 million sale of Canon Communications to UBM is viewed as one of the most significant in b-to-b media in years.
McCurdy described a Canon Communications prior to the creation of the master file where the company, with revenue of $106 million, had 74 separate databases from shows, print circulation, e-media and editorial sources. "All of our audiences were scattered, and it was not a pretty process to try and merge them," he said. "We had different names, addresses, titles, and other variations on the same person. And we needed protocols for resolving these conflicts."
The problems didn't stop once the master database was built either.  McCurdy told the story of how senior Canon executives presented the new master file to a major advertiser, complete with a printout of the names. The advertiser attempted to look up the listings of three of his major customers. "All three records had problems," McCurdy said. "One had the wrong title, one had the wrong company and the third was not even on the list."
The advertiser ended up being acquired by another company shortly thereafter. "They went from a major spender to zero," McCurdy said. "Our file had nothing to do with their decision. So they tell us."
Other glitches included the unanticipated need to regulate who gets to use the file, and when, because it turned out that everyone in the company wanted access. "Over 50 people were receiving more than 300 e-mails per month from Canon," McCurdy said. "That's tough love."
Since the glitches were worked out, the database has proven exceptionally valuable. For example, Canon executives learned that 76,000 people planned to purchase adhesives in the next year. "And in the last six months, we've been able to launch two trade shows—in Indiana and Zurich—because we know where orthopedic design engineers are located," McCurdy said.
Just as important, McCurdy said, more than 70 percent of the names on the file are in only one medium, meaning that marketers need to engage all media in order to reach all their prospects.
Meet the Author
---