The Mayhem of Hiring an Assistant Editor: Part One

The resumes.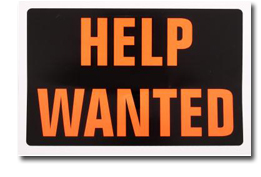 I got the bad news three weeks ago that my beloved assistant editor was taking a job in Birmingham and would be leaving Southern Breeze. Not only was she leaving publishing altogether but her salary was doubling—before commission. Who could blame her for this decision? Still, it's sad to see someone so gifted as a journalist, editor, writer, and reporter leave the profession.
But the cavalcade of projects slows down for no one so I had to fill the position. I posted an ad on several online job boards and in the local Sunday newspaper. Within 48 hours I had more than 40 applications pop up in my in-box. Very few came in based on the newspaper ad while the majority came in from journalismjobs.com. Let's not even discuss the applications that came in from craiglist.org.
The Brutal Process Begins
So, I began the brutal process of weeding the good applicants from the bad. (We should keep in mind that this is an entry-level position and that the salary—in the low $20,000s—as well as the various duties, are stated clearly in the ad.)
The first applications I deleted were those from people who had no writing or editing experience whatsoever, but thought
"it might be fun to try." Some resumes—believe it or not—I just couldn't read.
The process is heartbreaking in its own way when you see the amount of experience some of the applicants possess. There were some whose careers began while I was in high school. Others had full careers in other fields (newspaper, broadcast), but found themselves in the region due to retirement, but wanted to work again.

'Reading Resumes is Like Online Dating'
Honestly, going through resumes is akin to online dating: you pick and choose based on your own preferences. For example, in her cover letter, one applicant wrote of her move from Chicago to Alabama (where Southern Breeze is located): "In addition to awesome weather, where else can I order macaroni and cheese as a vegetable?"
Letting your humor shine is especially valuable, especially in this case since the assistant editor shares an office with me. I invited her in for an interview.
The applicants who made it to the top of the pile were those who were fairly new to the field or recent college graduates with relevant internships and/or published clips. A couple of applicants had interned at fellow International Regional Magazine Association member publications, so they made it through since this is essentially a stamp of approval.
Of course, no matter how great a resume looks, the real proof is when you meet the candidates face-to-face. That will be the topic of Part Two of this blog post: The Interviews.
In the meantime, here's a list of resume do's and don'ts to follow. Some may seem obvious, but maybe this can serve as a refresher for those who haven't had to craft a resume in some time:
•    Experience should be listed with the most recent first then work back in time. That seems obvious but apparently it's not.
•    Don't forget to include the years for education or experience. One candidate listed her positions but absolutely no timeframe. It could've been four years or four hours for all I knew!
•    Watch what you list. Some managers may not be too keen to hire someone whose experience includes the Phil Gramm for President, Bush/Quayle 92, or your college's Democratic organization. It's best not to take chances if you're not looking for work in that field.
•    An objective sentence or two is not always necessary, but if you do have one make sure it is at least relevant to the job you're applying for. One quickly deleted resume had an objective that stated: "To find a position where I can better utilize my marketing and public relations skills."
•    If the ad clearly states to whom you should send your materials to then do not use "To Whom It May Concern" or "Dear Sir/Madam." This shows you weren't paying attention.
•    Don't leave off your mailing address. It helps to know where an applicant is located in terms of setting up interviews.
•    If an ad says "No phone calls please," you better not call. That's the quickest way to get your resume thrown away (this actually happened in our sales department…often!)
•    Keep it brief. If you've just been out of college a couple of years, do your best to keep your resume to a single page; I've been out of college 23 years and my resume is a single page.
•    Don't be afraid to put more of the "real you" on your resume under "Skills & Interests," "Other Stuff," or any other heading. When I first moved to New York City in 1990, I had "aspiring playwright" listed under skills and interests and one of my interviewers just happened to be an actress with a small theatre group and that sparked her interest in calling me in for an interview. We worked together for over three years and she was one of the best bosses I ever had.
Meet the Author
---