Maxim Releases "Hot 100" On iTunes A Week Before Print Issue Debuts

Magazine claims 50,000 downloads per month across all mobile devices.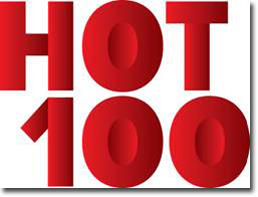 Maxim is offering its June issue–which features the Hot 100, "the definitive list of the world's most beautiful women"–on iTunes one week before the print magazine hits newsstands. "Maxim readers are technologically forward, and by releasing our biggest issue of the year through iTunes, before it's on newsstand, we are giving our readers the technological thrill and instant gratification they crave," said editor-in-chief Joe Levy in a statement.
The magazine says readers download more than 10,000 issues each month to Apple devices and more than 50,000 digital issues across all mobile devices.
Magazine promotions are becoming common for tablet apps. Wired is offering users a free download of its May issue (sponsored by Adobe) in honor of its one year anniversary on the iPad. Bonnier is offering a limited time sale price for sub purchases for its newly launched Popular Photography app.
However, publishers are also contending with reader frustration over new technology. One reviewer of the Maxim app writes, "This app is awesome when it works, unfortunately it rarely does that!"
Meet the Author
---