Maurice Bakley Tapped As FierceMarkets President

Sean Griffey leaves to start new b-to-b media company.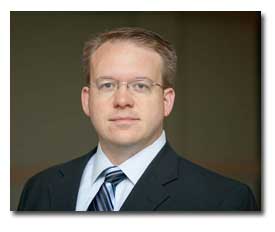 FierceMarkets, a division of Questex Media Group, has tapped a new president to lead the company—current COO Maurice Bakley will step into this new role beginning January 3. Current president Sean Griffey will leave the company to start a new B-To-B media company of his own, Industry Dive.
"I'm really excited for FierceMarkets and Maurice, who has been a key part of the company for the last 5 plus years," says Griffey. "FierceMarkets itself has had a great growth story and is primed to do more. It will be a great time for me and for them."
While Griffey wouldn't disclose many details about his new company, the Web site for Industry Dive positions itself as a news dashboard for the construction, marketing, legal, K12 educational, utility and retail industries.
"Industry Dive makes it easy to stay connected," its Web site says. "News, Social, Jobs, and the Market—we provide dashboards for where and when you need it. Everyone's got a smartphone, but not everyone uses it as a business weapon."
The leadership change has been in the works since at least early November, giving both Griffey and Bakley ample time to prepare for the transition.
"In terms of Fierce, we're coming off an awesome year here," says Bakley. "We've had a new launch into a new vertical, being energy, and it has been successful and we've hired some great new talent."
The new president says the company hired an editor-in-chief for its healthcare group, a reflection of the need for senior leadership as the division has continued to grow. The group has also added a new vice president of audience development, Sabrina Ican, who Bakley says is an expert in leadgeneration and online marketing.
Additionally, FierceMarkets plans to raise the frequencies on a few publications, including FierceHealthIT and FierceHealthPayer.
"We are also looking at our Lifesciences group, which was our fastest growing group this year," he says. "We've added in a new editor for MedicalDevices and we're going daily with that publication, really looking to build out a new market segment for Fierce in the medical devices area. I'm seeing a lot of expansion and adjacencies that are big potentials for us moving forward. I also think because of our strength in email and digital media, we've got an opportunity to translate that into the real world, if you will."
Bakley says that FierceMarkets will look at new opportunities to expand face-to-face events, particularly in things like life sciences and healthcare.
"It's been a whirlwind," says Bakley. "We've had to step back and ask 'What do we need for the future?'"
Meet the Author
---