Matthew Petersen Joins TMG Custom Media as President

Petersen on why he joined TMG from Hearst and his first presidential steps.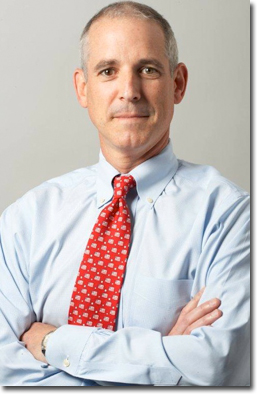 TMG Custom Media has brought on Matthew Petersen as the its new president. Petersen joins TMG from Hearst, where he was SVP and head of Hearst Marketing Services. He also brings an additional 23 years of experience from Meredith Corp., where he eventually became SVP of Meredith Integrated Marketing (now known as Meredith Xcelerated Marketing).
Here, FOLIO: talks to Petersen about why he made the decision to join TMG, what he foresees as his first steps as president and what's next for the custom content publisher.
FOLIO: What was the attraction for you in moving to TMG?
Matthew Petersen [MP]: First off, as content has become center stage for brands' marketing strategies today, being in the content space is incredibly important to me. Having been part of it in certain shapes and forms over the past 10 to 15 years, it seemed like a natural move for me. As I learned more about TMG, though I've known them for some time (but not very intimately), I became really impressed with the culture the co-CEOs Jane Ottenberg and Richard Creighton have created over the last thirty years. It's a very entrepreneurial, a hardworking environment. They have made terrific migration to the digital world, providing clients with digital solutions including web development, social, marketing, video and mobile. They've been visionary in working with clients and bringing them new solutions that are capitalizing on the digital trends.
Also, they've distinguished themselves in creating quality, authentic content. They've been in the business for 30 years, and they've probably won more awards than any other custom media business that I'm aware of over the last 10 years, as recognized by the Custom Content Council and other groups.
They really have a focus on quality. In today's content marketing age, quality speaks volume because customers can see through mediocre content.
FOLIO: What are your top priorities in beginning with the company?
MP: I see this as a really nimble platform to build on. I think that while they've made great inroads, or great progress, towards the digital end, that there's more opportunity there. There are ways in which we can either add to the capabilities of the organization, bolster some of the expertise capabilities of the organization in order to bring clients more solutions and attract new clients.
That's a big part of what I will be concentrating on, finding ways in which we can be of further value to existing clients and future ones. I think with my background in CRM and in coming from slightly larger platforms, I can provide some scalable solutions that TMG can take advantage of.
FOLIO: You were heavily involved in the acquisition of iCrossing at Hearst. Are there any plans to acquire other services with TMG? Is this part of how you expect or plan to accomplish these goals?
MP: Sure, on day two. I wouldn't rule out investments and some strategic acquisitions, but we need to formulate a future plan to evaluate that more fully.
FOLIO: What excites you the most about joining TMG?
MP: It is a great culture, and Jane and Richard are wonderful leaders of the team. The team is extraordinary. The client base, from their foundational business in associations and the addition of clients like WebMD, CDW and Reed Exhibitions. In a nutshell, it's great culture, great team, great clients and a great platform to build from.
FOLIO: What do you think your hiring means for TMG's strategy overall?
MP: I think they have experienced tremendous growth in the last couple of years in particular, and their interest in expanding further and scaling. Scaling is more intriguing to them then it has been.
Meet the Author
---