Martha Stewart to Shutter Blueprint

Will reinvest in digital media initiatves.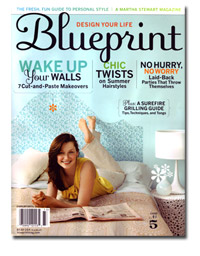 Martha Stewart Living Omnimedia announced today its plans to shutter personal style magazine Blueprint.
MSLO will discontinue publishing the 400,000-circulation Blueprint as a standalone magazine after its January/February 2008 issue, the company said in a statement. The magazine's content will be folded into special sections of Martha Stewart Weddings magazine. The company plans also to grow Martha Stewart Weddings by adding "destination weddings" issues and by continuing to develop the magazine's Web site.
These changes, the company says, will help redirect a portion of its investment dollars into potential digital media initiatives, expand its weddings franchise. "We are constantly evaluating the best ways to position and grow our brands. Weddings and Blueprint appeal to women at a similar life stage and we believe this strategy will allow us to better leverage the synergetic relationship between the two publications," MSLO president and CEO Susan Lyne said in the statement.
There will be a personnel reduction associated with the shuttering of Blueprint but a MSLO spokesperson declined to say exactly how many people would be laid off, though she indicated the layoffs were unrelated to Friday's trimming of as many as 12 staffers in the company's merchandising business.
MSLO plans to reassign "a core team" of employees to other existing businesses and to new projects, the spokesperson said. Some of members of that team are expected to include editor-in-chief Sarah Humphreys, design director Deb Bishop and publisher Amy Wilkins.
Blueprint was touted for its "fresh design and lively how-to editorial" when it launched in 2006. Bluelines, the Blueprint blog, will continue as MSLO plans to grow Blueprint digital content across its Web sites, the company said.
Meet the Author
---