Marketing Solutions Provider Madison Logic Buys B2B Ad Platform BBN

Deal gets company closer to programmatic buying opportunities.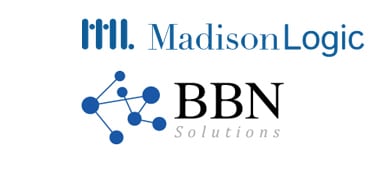 In a gap-closing deal, marketing solutions firm Madison Logic has acquired B2B media advertising platform BBN.
The transaction gives Madison Logic, known for its demand generation and data services, the ability to offer "top of funnel," or display, advertising options for B2B marketers.
"Everyone is getting into everyone else's business," says Madison Logic CEO Tom O'Regan. "And even though they all need to generate sales, what's still important is repositioning, generating awareness and differentiating their products."
In other words, as important as audience segmentation and lead-gen has become, marketers still need to make buyers aware of their products in the first place. "The same customers who were using us for demand generation were not using us for top-of-the-funnel awareness," adds O'Regan.
Cue BBN, a digital ad platform launched in 2008 with just four publishers: Cygnus Business Media, Nielsen Business Media, Reed Business Information and McGraw-Hill.
Ironically, all four of those companies have since divested their B2B media assets, but the ad network has since grown to include a who's who of 1,600 publisher brand URLs reaching a global audience of 120 million, says O'Regan.
O'Regan declined to offer sale terms, but says the deal is projected to almost double the company's revenue in 2015.
And by acquiring BBN, Madison Logic doesn't just add to its service offerings. The company now has direct access to 1,600 publisher brands to pitch its lead-gen services to. On top of that, the deal brings the company closer to agencies and trading desks doing programmatic buys with BBN.
"Of course, we'll work with brands and agencies directly, but we did see an opportunity to work with larger trading desks that are working with BBN," O'Regan says. "The revenue is not just from direct sources, but from programmatic and trading desk relationships."
Marrying data to lead nurturing and generation, along with branding opportunities, is a valuable position to be in. LinkedIn bought marketing technology and lead-gen platform Bizo for $175 million in July 2014. That deal lets LinkedIn more closely target and measure B2B marketing campaigns across its network.
Meet the Author
---