Maria Rodale

Chairman & CEO, Rodale Inc.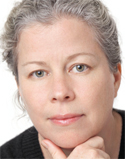 The biggest difference between before the digital revolution and now is that customers control the content flow rather than publishers. As customers we want what we want when we want it and how we want it. A new song? A new book? One click away (so frictionless!). A question about our health? Or a specialty product you once saw on a far away trip? Google it. What once made life easier and instantly gratifying as a customer has now made our job as "publishers" much more challenging.
So the hardest and most important thing we can do is to stop thinking like publishers and think like customers for a minute or two a day. What would our customers really want from us? Where would they like us to be and what would they like us to provide? Do they need us? How? Increasingly, the need for our products is less about keeping up with the latest and greatest news and service, but more about simple enjoyment and pleasure—whether it's our hobbies or our health. What kind of answers and solutions can we provide for them in a way that no one else can? And how can we extend our own reach into their lives so that we are still relevant to them on a regular basis?
At Rodale, this has led to a diverse, multipronged approach. Beyond the pages of a magazine, both paper and digital, we are constantly trying to engage with our customers the way they want to be engaged with—social media plays a key role. Customers want to be involved in the creation of our content. They want their voices heard! We offer our books in every format. And now we offer products, too. By selling unique products that meet our brands high health and environmental standards, we make it easier for our customers to rely on us for solutions to their needs and desires. That's why I call us a lifestyle company. We're not just about publishing anymore, we are about helping people live a healthy and happy life.
Meet the Author
---