Managing The Techies

Younger, Web-savvy employees require a different management style.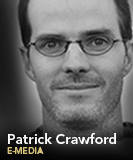 We have a good problem at Storm Mountain Publishing, publishers of Freeskier and Snowboard. Our sister Web sites, Freeskier.com and Snowboard-mag.com, are growing so rapidly that we're regularly adding personnel to the online team. In our latest series of interviews, it dawned on us that each candidate was strikingly similar: trendy, entrepreneurial, highly motivated, 20-something and thoroughly invested in a sea of consulting and personal projects that would inevitably turn into a complex juggling act down the road.
The candidates were actually very similar to our existing Web staffers, all of whom maintain Facebook profiles and often personal blogs or Web sites. They spend their free time browsing social media and watching TV online. Many have side projects that pre-date their employment here or current projects they've landed because of their work at SMP. Our digital staffers are so absorbed in a sprawling array of new media interests that keeping them focused on the here and now of running our sites is a major managerial feat.
And therein lies the conundrum for new media production. The online expertise that makes our young Web staff members so valuable also makes them a challenge to hire and manage. How do you deal with a potential hire or employee whose personal projects and tech-related interests distract from daily work, yet are also the source of their expertise?
Here's how we're trying (and occasionally even succeeding) to keep from killing the goose that lays the golden egg.
Keep It Transparent and Open
With a staff and a readership that are all about youth culture, we've accepted that knowing the latest Facebook fad is as important for our team as reading a daily newspaper once was for reporters. When our employees know that we can be open to their interests, they're more likely to keep management in the loop. Pushing side-projects under the rug with a heavy-handed policy won't eliminate the issue, it'll just bury the problem until it blows up somewhere down the road.
Minimize Conflicts of Interest
Any employee whom we know is likely to be working on side projects gets a quick briefing about our concerns. We're more tolerant of personal projects than professional ones. We love employees involved in online community projects and developer communities. One of our staffers describes his personal blog as a "code and technology development workshop; a sandbox where I can work on my skills." That's great for both employee and employer.
Make Staff Feel Invested, But Not With Money
We've had minimal success motivating our online team with financial incentives and bonuses. Seeing new ideas go live on our sites has provided superior incentive to our employees to work on new concepts. We may roll out their ideas in limited scope, but we give our online team a fair amount of freedom to explore, even though they walk down some less-than-productive roads.
Many of Freeskier.com's most forward-thinking assets, like video, podcasts, online TV, and many community-based features, are the result of suggestions from our younger staff members. However, we also tried a wiki-based skiing encyclopedia at Freeskier.com, and it sputtered for about a year before we let it lapse. Some projects take off, some don't; but either way our Web-savvy, young employees feel motivated and excited, and the more they bring their new ideas to our site, the less we worry about them employing their new ideas elsewhere.
Managing the Creative Class
These are young, creative types, and they aren't easily managed with bureaucracy. We are lucky to be a small publisher, and I directly manage fewer than 10 creative staff members, which gives me a lot of time to spend talking with staffers about their ideas. We try to avoid layers of approval and formalized processes for deploying new ideas. When hiring, we use workplace freedom as a competitive advantage.
For some large publications, this may be just a new iteration on an old battle but our editors have never had side projects like book and TV deals. And the employees most likely to have these interests are also our youngest and least experienced. But one thing is certain: If you want online innovation, you're very likely to be forced to juggle distractions right along with it.
Patrick Crawford is VP of editorial and online at Storm Mountain Publishing — publishers of Freeskier Magazine, Freeskier.com, Snowboard Magazine, and Snowboard-mag.com. He holds an M.A. in Mass Communication Research from the University of Colorado at Boulder.
Meet the Author
---