Management Shakeup at Emmis Publishing

EVP, publishers at Texas Monthly, Cincinnati out.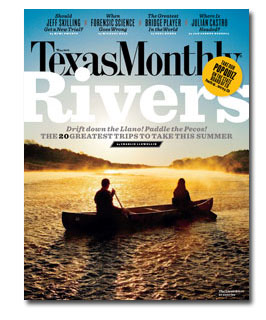 Regional magazine publisher Emmis Publishing has announced a restructuring of its senior leadership team. As a result, the following staffers are no longer with the company: executive vice president and sales/marketing director Susie Love; Texas Monthly publisher April Hinkle; Patrice Watson, publisher of Cincinnati Magazine; and technology manager Tom Shock.
As part of the restructuring, Los Angeles magazine publisher Amy Saralegui will relocate to Texas and transition into a new dual role as vice president and group publisher of national sales for Emmis Publishing, as well as publisher of Texas Monthly. Saralegui will oversee national sales on behalf of all Emmis publications and will work with Texas monthly president Elynn Russell to design and execute local sales and marketing strategies for the magazine.
In addition, associate publisher John Lunn is being promoted to publisher of Cincinnati Magazine.
"While we are saddened to see so many colleagues depart, these changes will reduce our cost structure, enhance our financial flexibility and create opportunities to bring new ideas into some key areas of the business," recently-appointed president Greg Loewen wrote in an e-mail to staff this week. "Of course, none of these changes alter our core mandate: to implement our strategy and achieve our financial goals."
Emmis says it is searching for a replacement for Saralegui as publisher of Los Angeles. It also is working to recruit a new technology leader for the publishing division. In the meantime, the publishing technology team will report to CTO Paul Brenner.
Late last month, Emmis Communications Corp. CEO Jeff Smulyan announced a bid to acquire the regional magazine publisher and radio broadcaster, and to take it private. In 2006, Smulyan proposed to acquire the outstanding publicly held shares of Emmis for $15.25 per share in cash. He withdrew that offer after an agreement with the board of directors could not be reached.
Meet the Author
---