Management Shakeup at Adweek Media

Mediaweek publisher Geri FitzGerald to oversee Brandweek, too.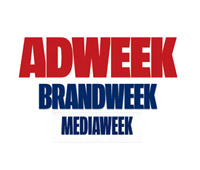 Nielsen Business Media's Adweek Media Group—which publishes Adweek, Brandweek and Mediaweek—said Mediaweek publisher Geri FitzGerald will also serve as publisher of Brandweek. FitzGerald replaces Tom Woerner, who left the company.
Alison Fahey will continue to serve as publisher and editorial director of Adweek, Nielsen media and entertainment group senior vice president Gerry Byrne wrote in a memo to staffers.
In an e-mail to friends, former Brandweek managing editor Chuck Stogel said he was laid off Thursday. It was not immediately clear how many other layoffs there were. A Nielsen spokesperson declined to comment.
Last week, former Nielsen Business Media senior vice president Sabrina Crow was appointed SVP and managing director of Nielsen's local television client services.
Late last year, Nielsen announced an editorial reorganization at its Adweek Media Group that combined content development and distribution for the three magazines under one editorial organization. When asked Friday if Nielsen had plans to fold any of its Adweek Media titles, the company spokesperson declined to comment.
Revenues Down, Profits Up
Nielsen today reported  a net income of $5 million during the first quarter, compared to a $82 million loss during the same period in 2008. Revenues were $1.13 billion, down about 6 percent from the first quarter last year.
During its earnings call this morning, CFO Brian West said revenues in Nielsen's business media division were $85 million—down more than 30 percent from the same period last year—and $11 million adjusted operating income, which is down nearly 60 percent.
"This part of the portfolio continues to be pressured by the print publication side, which was down over 30 percent, and we're still seeing trade show exposition pressure which was down in the 10 to 15 percent range in the topline," West said.
Nielsen reported EBITDA of $1.311 billion, down $32 million from its 2008 year-end report.
Meet the Author
---