Mailing Group Challenges Rate Hike Ruling

Affordable Mail Alliance asks commission to reconsider 1.447 percent increase.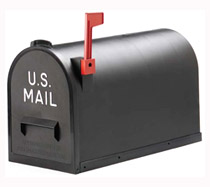 The Affordable Mail Alliance has responded to an informal ruling by Postal Regulatory Commission general counsel Stephen L. Sharfman that would set the U.S. Postal Service's rate authority at 1.447 percent and not account for periods of deflation when calculating the price cap for rate increases.
Under the alliance's interpretation, the rate authority should be set at 0.873 percent and periods of deflation should be considered when determining the price cap for postal rates.
According to anonymous blogger Dead Tree Edition, if the Postal Service files for rate increases after the September Consumer Price Index is released tomorrow, the allowed rate increase would be around 1.1 percent with the alliance's method, compared to 1.7 percent with the Sharfman method.
"Maintaining the integrity of this structure requires that the price cap reflect periods of deflation as well as inflation," the alliance stated. "Recognizing increases in the CPI, while disregarding the additional unused rate authority accrued under Rule 3010.26©(2) whenever its value is negative, would allow the Postal Service to ratchet up its prices over time faster that inflation by refraining from rate adjustments following intervals of deflation."
The alliance goes on to say that "the resulting distortion in price level would be large" and that "the difference between the two competing interpretations of the Commission's rules amounts to approximately $360 million in postage and fees this year."
"Recurring periods of deflation are not unlikely in the current economies of the United States and the world," says the alliance. "If the economy alternates between periods of inflation and deflation that leave the CPI relatively flat, selective timing of the CPI-based price adjustments could result in postal price increases substantially outpacing inflation over time."
Meet the Author
---