Make Hires 'Flickr Photo Pool Curator'

Newly-created position's duties include sifting through 20,000 images.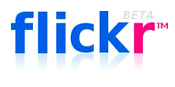 Make magazine has announced the creation of a new position—a "Flickr photo pool curator"—which will be filled by Collin Cunningham.
Cunningham—described by Make senior editor and blogger Phillip Torrone as an artist, musician and maker "fascinated by the realms of sound and vision"—will sift through nearly 20,000 photos from nearly 4,000 Make Flickr photo pool members, according to the magazine. His job, according to Torrone, will be to "find, showcase and write about all the great projects makers are making," updating Make's Web site, makezine.com, throughout each day.
The newly-created position allows Make to showcase a greater number of photos and, more importantly, ensure that "the most interesting and relevant photos are available" to makezine.com's audience of three million monthly unique visitors, says associate publisher Dan Woods.
Meet the Author
---