Mags Covered Their Costs for USPS

Time Inc.'s O'Brien says Postal Service is inefficient, not publishers.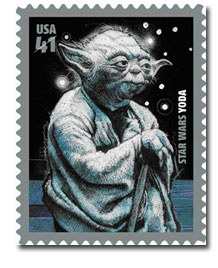 The anonymously authored blog Dead Tree Edition has pointed out that Time Inc.'s vice president of distribution and postal affairs Jim O'Brien was down in Washington, D.C. this week testifying before a congressional subcommittee.
He was representing Time Inc. and the MPA, speaking at a hearing called "The Price Is Right, or Is It? An Examination of USPS Workshare Discounts and Products that Do Not Cover Their Costs."
The topic? O'Brien was there to talk about costs associated with the Periodicals class.
The USPS has long contended that the Periodicals class, unlike other mailers, only covers about 75 percent of its costs. Lately, as the USPS scrambles to close the gap on a staggering 10-year projected loss of almost $250 billion, that shortfall has come under greater scrutiny.
Publishers Did Their Part, So What's the Problem?
The main point of O'Brien's argument is the publishing community has done much to make it easier and less costly for the USPS to process and deliver magazines—bundles, anyone? Co-palletization? Upside down address labels?—while the USPS has become less efficient mainly due to its failure to reduce its workforce in the face of greater automation.
"The Postal Service's workforce, however, has not shrunk as fast as the Postal Service's workload," says O'Brien in his testimony. "This is not a new problem. In fact, the increases in Periodicals costs can be tracked back to 1986, when the Postal Service started its letter mail automation program. Time Inc. even coined a phrase to explain what happened to Periodicals as a result of letter mail automation. The term is 'automation refugees,' and over the years more and more people have come to understand what that concept means. It means that excess capacity in one processing operation can make another processing operation less efficient. Machines are idled while manual processing occurs in order to absorb the available labor capacity, and classes that had nothing to do with the automation see their costs go up."
Periodicals Class Was Profitable for USPS
O'Brien's testimony, which you can read in its entirety here, cleverly maneuvers through the savings publishers should have provided for the USPS, why the USPS is not realizing those savings, and finally concludes that the Periodicals class "likely" made a positive contribution to the USPS in fiscal year 2009. In other words, the category more than covered its costs.
O'Brien is walking a fine line, arguing on behalf of publishers while recognizing the need to make certain concessions. Bloomberg Businessweek reported that, after a visit from Postmaster General John E. Potter, Time Inc. has agreed to go along with the USPS's proposal to cut Saturday delivery. "They came in and expressed some concerns," Potter said in the report. "I explained the economics and they quickly came around."
Meet the Author
---