Magazine Bailouts, Canada-Style

Government says it has budgeted $30 million to help ailing industry.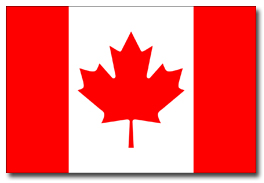 The U.S. government has injected billions of dollars into our banking and auto industries. So, what about magazines? Where's our lifeline?
While American magazines can hold their breath waiting for a government bailout, our counterparts to the north don't have to wait as long. Canada's government, through its Canada Magazine Fund, has so far provided nearly $40,000 (Canadian) in funds to magazines across the country. In February, it announced the planned creation of the Canada Periodical Fund, a streamlined program to benefit magazines as well as community newspapers, eventually replacing the Magazine Fund and its Publications Assistance Program.
The Canadian government said it has budgeted $30 million over the next two years to help out the country's periodicals.
The latest beneficiary: The Canadian Fly Fisher Magazine. "This financial support is an important contribution to the preservation of Canada's heritage; it allows us, for example, to promote one of the great outdoors activities for which Canada is famous," the magazine's editor and publisher, Christopher Marshall, said in a statement. "It is also an investment in our economy, as magazines create jobs and provide work to various suppliers."
Sure, it seems a bit socialist, but how is it any different than what the U.S. has done for the auto and financial industries?
Canada's magazine funds are no magic solution, though. I assume that as the global economies suffer, the monies budgeted for these grants have been diminished. Canada has seen its own share of magazines go out of business in the last few months—Canada's edition of Time, for instance. Even Masthead, the country's version of FOLIO:, ceased publishing its print edition late last year.
Meet the Author
---