Lusso Magazine Introduces Micro-Payments For Premium Content

PayPal-driven service offers content on up to five different devices.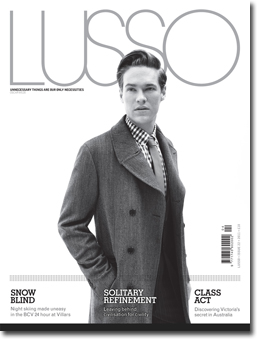 U.K.-based luxury title Lusso Magazine has introduced micropayment options for online premium content at its Web site that offer access to full-length features across up to five different devices.
The payments will be processed through PayPal. While purchases are only made on the Web site (which receives about 40,000 unique visitors per month), a user can re-enter a supplied voucher code to read it on another device.
"There is some content in the magazine (our larger features penned by seriously talented writers) that we just could not justify giving away for free on the website," says marketing assistant Andy Lewis. "They remained offline, then they were in the app (which is paid-for) and now, with PayPal's express checkout it seem plausible to execute this method, allowing users to buy the occasional feature if they liked the way it started (they're given the intro for free)."
Lusso's print edition recently jumped from 4.40 pounds to 10 pounds (or about $4 to $7) and sales increased "dramatically," according to Lewis. Individual issues within the iPad app currently cost 2.99 pounds ($4.80) but are set to become in-line with the magazine pricing "but only when the publisher feels the amount of extra content the editorial team are producing for the app is as valuable as the printed maqazine," says Lewis.
Meet the Author
---