LogicLab's Algorithm-Based Technology to Help Publishers Attract Advertisers

Media Marketplace connects publishers, advertisers and media buyers.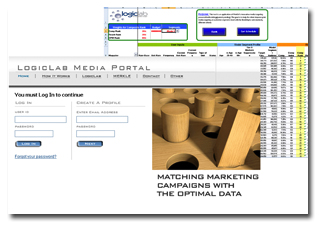 LogicLab Inc., a subsidiary of Columbia, Maryland-based marketing agency Merkle, has launched LogicLab Media Marketplace, an algorithm-based technology to help publishers attract new advertisers. Using match algorithm technology, the service connects publishers, advertisers and media buyers to the "best advertising choices possible," the company said.
 
"LogicLab Media Marketplace is a  solution for publishers that reduces the time and effort typically required in the sales process by providing quantitative analytics based on actual customer data," president Chris Wilson wrote in an e-mail to FOLIO:. "With the audience files uploaded by publishers, Media Marketplace can then match specific media vehicles to best deliver the prospect and customer audience required by the advertiser. Taking the guesswork out of print ad buying will not only stimulate print ad spend growth, it will also benefit smaller, specialty and regional publications that would historically not be considered by advertisers due to their size or location."
 
As a sampling, LogicLabInc.com asks publisher to submit 10,000 names for analysis, but Wilson said publishers can, in fact, upload more. "In the ideal situation, a publisher would upload most or all of their subscriber files," he wrote. "After a buy has been made, a full audience file is actually necessary to create full and accurate post-campaign ROI metrics."
 
According to Wilson, LogicLab Media Marketplace processes this subscriber information by comparing it to actual consumer data "populated from Merkle's propriety Datasource, as well as a range of third party syndicated research sources."
 
In addition to providing lead generation, the solution will offer publishers "recommendations based on the insights and the advertiser's unique requirements," the company said.
Publishers are changed for 5 percent of the ad revenue booked through the LogicLab system, the company said. Although Wilson declined to comment on specific customers, he said they include "major publishers in the U.S. market."
Meet the Author
---