Layoffs Hit BSA's Boy's Life, Scouting

Total of 34 cuts to occur by end of 2013.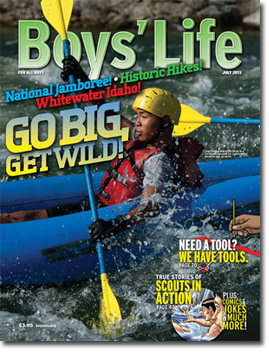 The Boy Scouts of America are cutting more than 30 positions from the staff of its two flagship magazines—Boy's Life and Scouting—and its communications department, FOLIO: has learned.
BSA says 17 people were laid off on June 10, with another 17 expected to come by the end of the year. A spokesman would not confirm the positions of those being terminated.
The moves come after the organization "began discussing a partnership with Pearson [publishing company]" last year "to review [BSA's] challenges and opportunities from a technology, publications and communications perspective," according to Deron Smith, director of public relations for BSA, in an email to FOLIO:.
"Recently the BSA took a difficult but critical step in transforming the organizational structure of its marketing department which involved eliminating 34 positions deemed not to effectively meet the core objectives of the BSA's publishing and communications needs," Smith says. "The BSA expects this change to improve the national council's ability to serve the BSA's local councils. "
Smith told FOLIO: sister publication min that there are "no plans to change the printing schedule of either publication at this time." Boy's Life is monthly; Scouting has five issues per year.
Circulation for both titles-currently at just over 1 million for Boy's Life and just under 1 million for Scouting-has dropped steadily since 2009, per the Alliance for Audited Media.
BSA's magazine publishing revenues have fluctuated, but trended downward over the same period. The segment earned $16.10 million in 2012, according to the organization's annual report, while operating at a $1.05 million profit margin. BSA cut its publishing expenses by about $900,000 from 2011 to 2012 however (see below).
BSA says its providing severance packages and out placement services for the terminated employees, while indicating that the restructuring is unrelated to recent changes in membership standards.
BSA voted to allow openly gay youths to join the organization in May after years of opposition.

To stay updated on the latest FOLIO: news, become a Facebook fan and follow us on Twitter!
Meet the Author
---