Ladies' Home Journal Launches Redesign

Dedicates two pages per issue to 125 year history.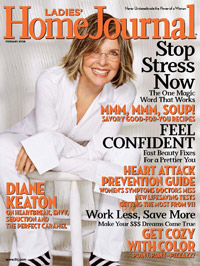 Ladies' Home Journal is launching a redesign with its February issue, which coincides with the magazine's 125th anniversary. The new will include all new typefaces, a new grid, new columns and new photographic and illustration sections by well-known artists.
According to editor-in-chief Diane Salvatore, "The previous aesthetic…put more emphasis on pure gracefulness. Now we want to have a touch more swagger and intensity in key places."
Specific changes include exclusive illustrations and new columns like "The Anatomy of a Splurge," which compares a high-priced beauty item to an economically priced version, with bullet points outlining the tangible differences.
LHJ vice president and publisher Julie Pinkwater expects the redesign to put LHJ "way ahead of its direct competitors" in women's service and "on par with other categories" it competes with in the lifestyle and niche categories such as health, beauty, food and shelter, she wrote in an email to FOLIO:.
In addition, Ladies' Home Journal will dedicate two pages per issue in 2008 to celebrate the magazine's 125-year history. January's issue highlighted some of its best covers, and February's focuses on the magazine's coverage of changing family life.
Meet the Author
---