LAT Suspends Publication of Spin-Off Magazine

Third and possibly last issue of LAetcetera to ship this weekend.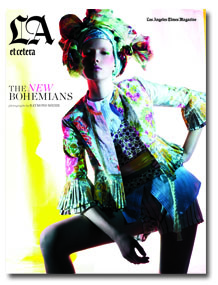 File it under one of the shortest-lived magazines, ever.
Three days before subscribers receive the third issue, the Los Angeles Times has suspended publication of LAetcetera, a weekly spin-off magazine.
According to executive vice president and CMO John T. O'Loughlin, L.A. Times will suspend LAetcetera "for the foreseeable future while we revise the overall L.A. planning calendar."
The suspension comes as the Los Angeles Times Media Group said Penn Jones—publisher of LA, Los Angeles Times Magazine, the group's monthly publication—is leaving the company. Jones will be replaced by associate publisher Nora Gervais until the company finds a permanent a replacement.
Featuring pop culture, shopping, fashion, and home features, LAetcetera was expected to have a controlled circulation of roughly 480,000 and be distributed three times per month to newspaper subscribers who don't already receive LA, Los Angeles Times Magazine.
The third, and potentially last, issue of LAetcetera will be distributed in the Sunday, May 24 edition of the newspaper.
[Editor's note: A previous version of this story said publication of LAetcetera was suspended prior to its launch. That was not correct.]
Meet the Author
---