Kristy Kaus

Research Director, Active Interest Media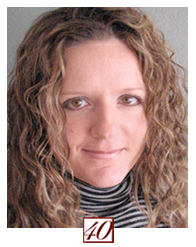 In a time when most publishers are seeing a drop in newsstand sales, Active Interest Media is seeing sales increase on an average of one to five percent from the same issue, year to year, according to Kristy Kaus, the company's research director. AIM's magazines, including Yoga Journal, Vegetarian Times and Backpacker, have seen lifts in efficiencies of more than 20 percent in some cases, she says. Much of this success is due to AIM's newsstand cover testing model, which Kaus developed when she transitioned from consultant to full-time staff member in 2007.
Kaus is a team of one. "Our approach is designed to make sure the research is a complement to what art and editorial does, not replacing it," she says.
The model is based 100 percent online which helps it fit within a limited budget. "Making the most actionable research possible out of the budget you have forces you to be creative while maintaining research standards," Kaus says. Respondents opt in through an e-mail invite, fill out demographic information and voice their preferences on both images and cover lines which helps AIM weed out the poorest performing covers. They also get the chance to learn more about the preferences of each audience segment, including newsstand readers, print subscribers, e-newsletter subscribers, and Web-only visitors, who they've found have "almost identical" cover preferences.
At first, AIM and Kaus weren't sure if online testing would yield relevant results, since it's not a perfect science. They started with back-testing to see if online votes held up to historical cover performance.
Online testing costs less and has a turnaround of 24-36 hours. On top of that, Kaus says AIM is seeing positive response rates and opt-ins to future research, which signals that participants are engaged and appreciate the change to voice their opinions.
VITAL STATS: AIM's newsstand sales have increased an average of one to five percent from the same issue, year to year, since the company adopted Kaus' newsstand cover testing model.
Meet the Author
---