Know the difference between SEM and SEO

Making your site (and brand) rise on the search engines.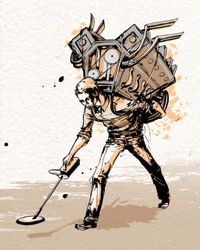 Keyword bids? Paid search? Semantic URLs? Terms associated with search engine marketing and search engine optimization tend to get tossed around in the publishing world. But SEM and SEO are important tools, helping publishers promote their Web sites through increased visibility in search engine results pages. While some consider SEO and SEM interchangeable terms, SEO is really the first step in search engine marketing, allowing for broad-reaching (usually free) Web site promotion. SEM not only includes SEO tactics but methods for immediately increasing a site's traffic and visibility through paid inclusion (paid addition of a site to a search engine), paid advertising, and pay-per-click (text-only ads controlled by the advertiser).
"I think in the last couple of years, companies were working through the first generation of tactics, but now with more of a track record and advanced analytics that show where traffic is going, they can better target their efforts and look at the business model and ROI of their SEO and SEM activities," says Dan Weiner, managing director at Red Bricks Media New York, a search and performance marketing agency working with major publishers.
Relaunch for Success
Women's business magazine Pink plans to relaunch its site in early December. With this relaunch comes a redesign, which Pink's digital agency, 360i, will rely on to bolster the magazine's online prominence through SEO.
Pinkmagazine.com's homegrown CMS is optimized for search, says James Yancey, 360i Atlanta's managing director, with content indexed more regularly than on other sites. "All of the URL structures on the site are clean," he says.
These "clean," or semantic, URLs identify a piece of content by its key word and title, instead of just as a series of numbers and letters that normally appear.
"While it may look more simplistic in structure, this is actually very technical," Yancey says. Implementing semantic URLs at relaunch will make it easier for search engines to find content categorically through Pink's CMS.
Multiple Titles, One Domain
Next year, Incisive Media plans to redesign its b-to-b vertical markets—legal, commercial real estate and interactive marketing—according to vice president of digital media Alex Kam.
Incisive's URLs, while not semantic like Pink's, have the additional issue of a single domain structure with multiple titles (New York Law Journal, Legal Times) under the category of law.com. Kam says Incisive is looking to promote individual brands and use semantic URLs to reinforce brand value and user recall. "Using law.com as our legal domain has complicated our ability to build our online brands and hampered our search engine rankings," he adds. "A smarter URL strategy will create visibility on the search engines, which will generate more user clicks, and therefore more page views."
As far as page navigation is concerned, Weiner says, "Rather than thinking only about navigation from their site's front page, publishers have to realize that more than 50 percent of readers may be jumping from a Google search box directly into a section deep within the site." This calls for smart page design—appropriate headers, titles, branding and cross-links on each page, with calls to action made visible, even on deep pages—enabling every page to act as a "home" page.
Makes Images "Findable"
Many publishers pride themselves on their images and photography, but Google can only read images in html. "Pink has a lot of text images on its site but search engines can't read them," says Pink Web editor Taylor Mallory. "Our new site will have images in html format, making them more easily found by search engines."
Monetize Platforms
Pink's offline platforms have a direct effect on page views. "When we do media stuff—TV, radio and events across the country—we see [traffic] really spike," says founding editor Cynthia Good.
Weiner cites two practices for linking offline platforms to your site: 1. Target keywords and ad copy allowing it to "capture" searches driven from those channels; 2. Implement tracking and analytics to measure cross-channel lift. Without this, the  impact may be mixed with other activity and hard to assess.
Conde Nast, Hearst and Time leverage search campaigns for subscriptions and traffic to align with ad sales, monetize pages with high CPMs, and drive incremental volume to key programs.
Consumer Engagement
"While subscription programs drive the purchase of a physical product, many online consumers are looking for content in that same online channel," Weiner says of publishers that began with subscription programs, but are now expanding to drive traffic to specific content areas. More targeted keywords, like "dating advice," drive consumers to relevant areas of the site, whereas brand terms like magazine titles work better for subscription acquisitions. Some larger publishers have expanded from paid search to support subscriber acquisitions (to include customer engagement and traffic), and augmented natural search SEO efforts.
Kam's goal is to increase Incisive's traffic at least 10 percent by 2010. "The more people that come, the more money we make and the more we can invest in search."
Meet the Author
---