Keith Clinkscales

SVP, Content Development & Enterprises, ESPN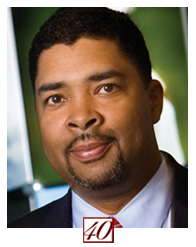 From hiring top talent to ramping up its editorial content to finally launching its own Web site, ESPN The Magazine has undoubtedly moved out of the shadow of Time Inc.'s Sports Illustrated.
According to year-end Publishers Information Bureau figures, ESPN The Magazine pulled in $318 million in ad revenues in 2007, up 18.2 percent from 2006. SI, while clearly ahead in revenues with $681 million, was up only 10.3 percent from 2006.
The person steering the magazine's business strategy is Keith Clinkscales, senior vice president of content development and enterprises. Since he joined the company in September 2005, Clinkscales has been responsible for operations associated with the magazine and the company's publishing-related business initiatives. "Strategically, we have tried to think broader about our content and we endeavor to expand our digital footprint with every opportunity we get," Clinkscales says.
Perhaps the magazine's most significant move recently came in February when, after a decade in print, it launched its own Web site (ESPNthemag.com) separate from ESPN.com. The site features daily news, magazine content, video and a 10th anniversary channel with an interactive gallery of the more than 270 covers since the magazine's launch.
ESPN The Magazine has also been on a hiring spree, signing top-name writers. Possibly the most notable was its hiring of 22-year SI columnist Rick Reilly in November.
Although he's the top dog when it comes to content development, Clinkscales is quick to offer kudos to his editorial team, including general manager Gary Hoenig and editor-in-chief Gary Belsky.
"Our editors have performed admirably in continuing to define ways to deploy our content," he says. "ESPN the Magazine has been blessed with talented and stable editorial leadership."
VITAL STATS: ESPN the Magazine's ad revenue in 2007 reached $3.2 million, up 18.2 over 2006. Ad pages were up 9 percent.
Meet the Author
---