Kathy Astromoff Named CEO of UBM Electronics

Former TechWeb EVP takes over for Paul Miller, whose responsibilities expand.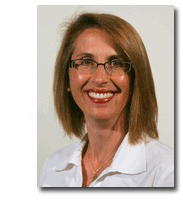 In an executive shuffle at UBM Plc's Electronics division, former EVP of UBM TechWeb Kathy Astromoff has been named CEO, effective February 13.
Astromoff [pictured] takes over for and will report to Paul Miller, whose responsibilities have expanded to overseeing the UBM Channel and UBM Design Central divisions while leading UBM Electronics and UBM Canon.
"[Astromoff] will concentrate on the strategic positioning of our portfolio, drive our growth plan and accelerate the transformation of UBM Electronics into a broad based business focused on expanding our reach into the global electronics community, providing services to advertisers and readers and building upon the early success of our commerce initiatives," says Miller in a prepared statement.
David Blaza, VP of UBM Electronics, will also move into a new role, to focus on revenue and product development for the business's media brands EE Times, EDN and Design News and Test and Measurement World while leading the sales organization.
Wendy Yamaguma, senior events director who recently joined UBM Electronics from Yahoo, will be charged with driving strategic growth for events including the new Design event series, Embedded Systems Conferences, DesignCon and ARM Technology Conference.
With UBM TechWeb, Astromoff completed the international expansion of the Game Developers Conference franchise in Europe and China, led the initial development of technical security conference Black Hat's online presence and initiated and integrated multiple acquisitions, including the Online Marketing Summit.
Meet the Author
---