Kalmbach Outsources Ad Sales For Discover Magazine

James G. Elliott will handle ad sales, research and marketing support.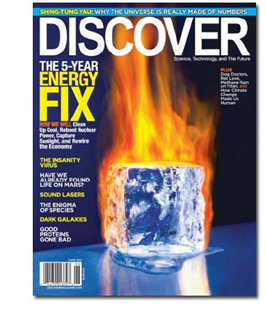 Kalmbach Publishing Company, the Waukesha, WI-based enthusiast publisher that purchased Discover Magazine last August, has assigned ad sales responsibilities to rep firm James G. Elliott, Co., which will also handle research services and marketing support.
Editorial operations for Discover remain in New York City. Kalmbach, which publishes 15 magazines including Astronomy, Model Railroader and Cabin Life, beat out a round of other bidders for Discover, which generates about $14 million per year.
Meet the Author
---