Joy Puzzo

Corporate Circulation Director, Advanstar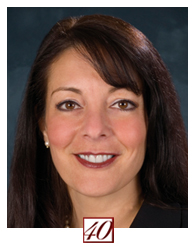 Joy Puzzo, corporate circulation director for Advanstar
Communications Inc., is always testing something. Each of Advanstar's circulation
efforts, from fax to cover wraps, has some sort of test built into it. The
tests could be as simple as a subject line change in an e-mail or as elaborate
as all new creative and copy. "We test, test, test and re-test," she says. "We
trend our creative tests by market, by source and we meet to share ideas and
present our results to the marketing departments within the company so they can
test on their efforts for show registration, marketing campaigns, conferences,
etc."
Those extra efforts have paid off in a big way for
Advanstar. Through mandatory testing, the publisher was able to reduce its
overall costs by 7.7 percent from 2006 to 2007, Puzzo says. Its most impressive
results came from switching orders away from telecom to fax and e-mail. "By
testing new creative, we have tripled our fax orders at a cost per order of
$1.07 and increased our response rate from 9.9 percent to 15.3 percent year
over year," Puzzo says. "We have seen the same success with e-mail and have
increased our response rate by 50 percent at a cost per order of $1.03."
The circ department is ramping up its online efforts to
achieve a corporate goal of driving registrations to Web portal
modernmedicine.com. The circ department is joining forces with Advanstar's
marketing and Web teams for Web site registration while cross-promoting its
efforts with solo e-mail blasts, Puzzo says.
Advanstar is "heavily involved in digital editions." Some
are qualified on Advanstar's BPA statement; some are in test-mode and are
hosted on the media company's Web site with a registration vehicle with three
to five pages of free content. "We apply the same testing techniques to our
digital editions and have seen increases in our click-throughs and open rates."
VITAL STATS: The Advanstar circulation team is currently
charged with 39 print publications (over 30 million copies yearly), 13 digital editions while working and cross-promoting with
marketing, shows and Web sites.
Meet the Author
---