Journalism's Darker Façade Abroad

French auto magazine offices raided for publication of photo.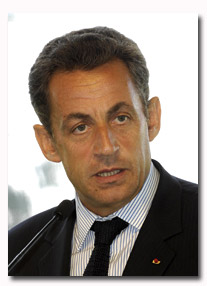 Some days I'm just happy that I'm a journalist working in the U.S.
As I was trolling the Internet this morning, as I do every morning, I came across this Reuters report about prosecutors raiding the offices of a French auto magazine, Auto Plus, which allegedly published unauthorized pictures of a yet-to-be-unveiled new car. In the raid, authorities confiscated computers and documents containing names and contacts of sources, and arrested one staffer.
While this particular story reminds me of the sometimes disturbing practices of celebrity-hounding paparazzi (apparently French auto publishers regularly pay for unauthorized advance car photos), I think it points to a larger global issue of freedom of the press.
(Can you imagine Wired's offices being raided for publishing an unauthorized photo of the new iPhone? You can't, because it doesn't happen here.)
From stringent government controls to incarcerations to suspicious murders, journalists abroad the are facing difficult times while trying, as we all do, to report the news that's important to their readers. Last month, for instance, we reported how China banned the June issue of the English-language version of Time Out Beijing. China's General Administration of Press and Publications—known for its strict media guidelines—claiming that the magazine lacks a required printing permit. The ban came at a suspicious time, however, coming two months before the Summer Games in China this August.
Even in France—according to the Reuters report—recent broadcast reforms enable President Nicolas Sarkozy [pictured above] to name the head of the country's public television network.
Sure, things here in the U.S. aren't always perfect, but at least we're protected working here, in a mostly fair, safe environment. At least we can do our jobs without fearing that we will be thrown in jail, or murdered.
Meet the Author
---