The Journal

Coin Laundry Association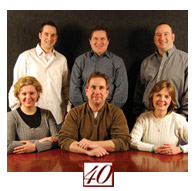 Generating non-dues revenue was an important focus for the Coin Laundry Association but its only other commercial outlet was the national edition of The Journal. Realizing there was a huge opportunity to appeal to local equipment distributors in addition to its core base of national equipment manufacturers, The Journal sought to reach a new audience in print and online, and leveraging it all through the existing staff of one editor (Bob Nieman), one sales director (Brian O'Rourke), and a design team (Diane Curran and Jennifer Gabris). "The project in its first year delivered a significant increase in revenue and 2008 looks even stronger," says association CEO Brian Wallace.
The Journal, which reaches more than 26,000 subscribers (both members and non-members) each month, launched four regional editions in 2007, including a Northeast and Southeast edition published in February and September, and West and Midwest editions published in March and August.
The association now target vendors it not only had never approached before but many of which had never advertised at all before. "There was a learning curve with ad materials and graphic design," says Wallace. "We often volunteered to create ads."
The association Web site, coinlaundry.org, hadn't previously offered advertising. The staff overhauled the site but limited inventory and did not open up the homepage to advertising. "There are a lot of sites out there that are overwhelmed with advertising," says Wallace. "We didn't want to be one of them."
Overall media sales for The Journal increased 9 percent in 2007. So far in 2008, revenue from the regional editions is 61 percent higher than it was in 2007. "It's one thing to get it out the door and make some money right off the bat but it's continued to grow and we're proud of that," says Wallace.
VITAL STATS: Overall media sales grew 9 percent for The Journal.
Meet the Author
---