John Koten's Unusual Departure

Mansueto Ventures CEO steps down amid strange circumstances.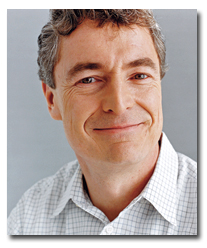 It's a tough lesson others have learned before: Company-wide e-mails can be a career killer.
The news that John Koten [pictured] had stepped down as Mansueto Ventures CEO was confirmed Monday. But eyebrows were raised late last week when Web site Gawker posted a pair of bizarre memos he sent to staffers.
The first, dated last Thursday at 6:56 p.m., informed staffers that a crewmember on Planet Claire, Koten's J/105—a one-design sport cruiser, offers private sailing lessons and can get employees into the Manhattan Sailing club for "800 bucks." (Koten is said to keep Planet Claire tied up at the prestigious North Cove Marina, in the shadow of Mansueto's offices at 7 World Trade Center.)
The e-mail is odd, at the very least oddly-timed, as Gawker pointed out, in light of two recent rounds of layoffs at Mansueto.
Then came Koten's second mass e-mail, sent about five hours later at 11:49 p.m. In it, Koten pondered why none of his fellow Mansueto staffers bothered to ask him how he "succeeded in our business."
"This surprises me for several reasons," Koten wrote in the memo. "One, because I think I could give an interesting answer. Two, because it's the subject matter we are supposed to be presenting our readers. Three, because it would impress me and show some respect."
Did these strange e-mails have anything to do with Koten's departure? I can't say for sure, but the timing is curious. Several e-mails from FOLIO: to Mansueto Ventures owner Joe Mansueto were not returned over the weekend. A phone call to Koten this morning was not returned.
I guess Mansueto staffers now will have to wait to see Koten on the high seas to show him the respect he thought he deserved.
Meet the Author
---