Joe Loggia

CEO, Advanstar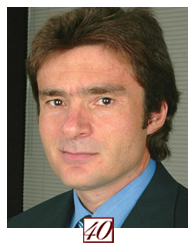 Once considered a hopelessly old-fashioned b-to-b publisher saddled with crushing debt, Advanstar has transformed itself into a multi-platform giant and one of the few remaining b-to-b powerhouses.
Joe Loggia joined Advanstar as part of the company's acquisition of the MAGIC trade shows (of which he was president and CEO) in 1998. By 2001, Loggia was named president and COO of Advanstar and in 2004, he became CEO. The question then was how parent DLJ Merchant Bank could successfully unload a company it had held far beyond the typical three-to-five year private equity window.
In 2005, Advanstar went through a public auction in which Blantyre Partners, a company formed by former Advanstar CEO Robert Krakoff with backing from Blackstone Capital Partners, had all but signed on the dotted line when that deal fell through because of a high asking price and debt-financing penalty.
However, in early 2007, Advanstar sold to VSS for $1.15 billion. The deal included more than 60 publications and directories, 95 electronic publications and Web sites, and 47 regional and international trade shows. At the time of the acquisition, Advanstar generated about $320 million in annual revenue and carried about $700 million in debt.
Advanstar has revamped its publishing approach, such as organizing its healthcare group around a physician portal called ModernMedicine .com. The portal offers article summaries from 300 peer reviewed journals, a library of CME programs and customized patient education.
Today Advanstar boasts some of the largest and most sustainable trade show assets in the business. "The company also has good growth margins and a much better organic growth rates than most b-to-b companies and a strong cash flow," says one observer.
VITAL STATS: In March 2007, Advanstar sold to Veronis Suhler Stevenson for $1.15 billion.
Meet the Author
---