JET Turns the Page, Launches Magazine App

Print subscribers to get a free trial month.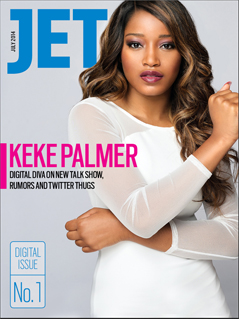 Johnson Publishing Company has started a new chapter for its 63-year-old JET brand, which rolled out its final print issue on June 23. This week, JET introduced its new magazine app that will serve as its primary content product from here on.
The JET app is available for all tablet and mobile platforms, and print subscribers will be given a free month to decide if they want to continue accessing the content through a digital platform.
While in print, JET held a rate base of 700,000, however the magazine's frequency continued to drop over the past few years. The digest-sized title was once a weekly staple on newsstands, but that was slashed to bi-weekly and then most recently to about every three weeks.
Now in digital, JET will return to its roots as a weekly magazine. The app will continue to provide content that its readers have become accustom to, but it will also offer enhanced dynamic experiences like 360-degree interactive galleries, video and contests.
Still, Kyra Kyles, editorial director, implies that a new platform and set of features shouldn't signal a totally new direction. "I am confident that we can keep the legacy of the magazine for generations," she says in a release.
Meet the Author
---