Jack Bamberger

Senior Vice President | Meredith 360/Corporate Sales/Home Solutions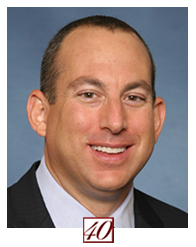 Under publishing group president Jack Griffin, MeredithCorp. is transforming itself. In the last several years it has invested in its interactive and integrated marketing businesses—spending roughly $600 million since 2002 on launches, acquisitions and building out its existing Web sites,and in the process creating what Griffin describes as an internal 'flexible architecture,' and concentrating on developing and enhancing its skills in marketing.
Part of that was the creation of a new custom-sales unit in November 2006 called Meredith 360, and driving that unit is Jack Bamberger. Why Meredith 360? "We needed to change our go-to-market structure on a macro level to bring our capabilities and assets to the market in a more holistic way," Bamberger says. As Griffin's strategic initiatives became functional operating units in the Meredith family, the existing brands-mainly the big, successful print magazines-didn't see the broader picture. Bamberger says his job is to complement what the individual brands are doing. "The purpose is to provide unparalleled access to the whole portfolio," he says. "We built a team to bring innovative solutions that would run across multiple channels and leverage any assets we might have as a company."
The group has had conversations with more than 100 Meredith customers and it has sold programs to about 25 companies, exceeding its goals. One deal was with GE, where Meredith created a program that featured Webisodes of celebrity home experts, DVDs and in-store elements.
Bamberger describes the approach. "As a large organization that has tremendous insights on women, we can come to the table together with our customers and build a strategy using the tools in our toolbox that make sense for the opportunity."
VITAL STATS: Meredith has spent roughly $600 million since 2002 on launches and acquisitions for its Web business.
Meet the Author
---