J.P. Morgan Chase Takes Stake in Johnson Publishing

Investment will fund growth strategy, including e-commerce business.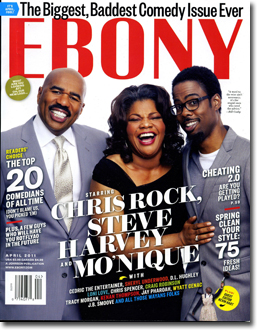 Ebony and Jet publisher Johnson Publishing has sold a minority stake to J.P. Morgan Chase & Co. Johnson will put the funds toward its growth plan, including the development of an e-commerce business.
"J.P. Morgan Chase's investment in our firm is a logical outgrowth of our outstanding relationship. It positions Johnson Publishing for continued growth as a family-owned publisher of the Black communities most-trusted brands by providing financial resources to take our iconic Ebony and Jet magazines to the next level and accelerate our growth strategy for Fashion Fair Cosmetics," said Johnson publishing chairman Linda Johnson Rice in a statement.
Johnson Publishing has endured significant losses in magazine circulation and advertising revenue in recent years, as well as executive turnover. Last June, Anne Sempowski Ward resigned as president and COO while former White House press secretary (and Johnson consultant) Desiree Rogers was named CEO. Johnson Rice, who previously served as CEO, became chairman.
Returning Ebony and Jet to rate base has been a priority and the publisher has used direct-mail and discounted subscriptions to get Ebony back to a rate base of 1.25 million while Jet's circulation has grown to 800,000, Rogers told Chicago Business.
Under Rogers, Johnson has also boosted its sales and editorial presence in New York City. However, Ebony posted a 2.5 percent drop in ad pages while ad pages in Jet plunged 12.9 percent through July, according to FOLIO: sister publication min.
"Right now it's so busy because we're looking to upgrade both magazines plus the cosmetics line without losing the rich history that's been established," Rogers told FOLIO: earlier this year. "In no way do I want anyone to think that we're walking away from our history. We want that old excitement back. We have to remain focused on what we're trying to achieve as a unit."
Meet the Author
---