Investors, IRS File Objections to Source Interlink's Reorganization Plan

Stockholders seek formation of committee; IRS says it's owed $10M.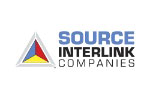 A group of stockholders and the Internal Revenue Service are among those that have filed objections to Source Interlink's pre-packaged plan of reorganization.
On Wednesday, the magazine publisher and distributor filed its own objection in Delaware's U.S. Bankruptcy Court, asking the judge to deny an emergency motion filed by an ad hoc group of stockholders requesting a 45-day delay of the plan's confirmation and to form an official committee of equity holders. According to the motion, Source's plan includes a debt-for-equity swap with lenders and rewards management "responsible for present circumstances" with equity stakes in a new company.
In its objection, Source said the ad hoc group is made up of investors who hold only about 2 percent of the company's outstanding shares. Source said forming a committee is not necessary because, according to the plan, the stockholders are not expected to receive a meaningful distribution.
Last week, the Internal Revenue Service filed its objection to Source's plan, claiming it owes more than $10 million in unpaid taxes. The objection said Source's reorganization plan cannot be confirmed because it does not ensure adequate payment of the IRS' tax claims. The IRS said Source and its affiliates have not filed a "staggering" number of federal tax returns.
It was not immediately clear how the IRS objection, or the stakeholders' motion, will effect Source's emergence from bankruptcy protection. A Source spokesperson did not return a request for comment. An attorney with Source's legal counsel, Pachulski Stang & Hutz, also did not return a request for comment.
Bankruptcy Background
Last month, the company, controlled by billionaire Ron Burkle's Yucaipa Cos., filed for Chapter 11 bankruptcy protection—saying it reached an agreement with its lenders to "eliminate approximately $1 billion dollars of existing debt" and privatize the company. 
Source's lenders agreed to funnel $100 million in additional liquidity into the company. Source, in turn, agreed to pay "all of its vendors in full and on time." Source said it expected to emerge from bankruptcy protection within 35 days.
The company also is seeking permission to borrow up to $385 million in post-petition financing as part of its plan to eliminate $1 billion in debt, according to a report on Law360.com. Source reportedly owes its creditors about $733 million.
A number of other creditors have also filed objections to Source's plan of reorganization. According to a Law360.com report, SINV LLC, one of Source's landlords, filed an objection stating that the planned consolidation of Source's affiliates could "hurt its claims."
Automotive media company eVox Productions also objected, claiming, the plan violates a licensing agreement it had with Source.
According to a report in the New York Post, a Source attorney said the IRS claims are current payroll taxes, not past-due back taxes.
A hearing about Source's plan of reorganization is scheduled for today.
Meet the Author
---