iPad and iPhone Uses Differ Sharply

Study shows who's using which devices for what.
Publishers looking to develop their presence on smartphones and tablets need to remember that the two are separate entities. Design and utility needs to be customized for each.
Flurry, a mobile ad firm, analyzed the usage data from more than 44,000 devices in May, grouping iPhone and iPad users based on the patterns. The biggest takeaway? iPhones go out, iPads stay in.
iPhones tend to be used by shoppers, singles and new moms-people constantly on the move-while iPads spend more time with pet owners, small business owners, moms (different from new moms) and gamers-people who tend to be home more, either working or playing.
Categories of usage mirror the user personas. Navigation, health and fitness and photo and video app usage skewed heavily toward iPhones, while education, newsstand, games and reference apps were iPad favorites.
While the study only focused on iOS devices, Flurry says Android data is on the way.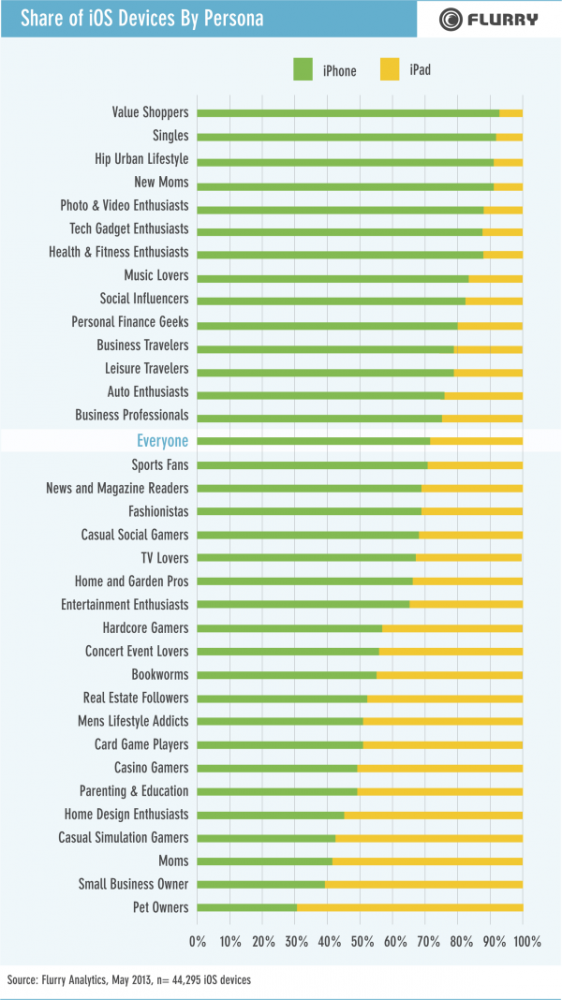 To stay updated on the latest FOLIO: news, become a Facebook fan and follow us on Twitter!
Meet the Author
---