Investment and Revenue Models Changing at MediaMashup

VentureBeat founder Matt Marshall discussed diversifying revenue streams.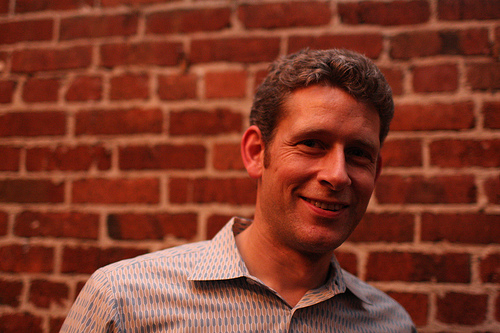 NEW YORK–The revenue model for publishers has to change.
It's not just about sustainability though, Matt Marshall, founder and editor-in-chief of VentureBeat, explained to the MediaMashup crowd at the Grand Hyatt this morning. It's about expansion–monetizing new areas of the business to secure venture capitalist investment that will allow you to scale your company over time.
"Investment is needed whether you're a lone reporter or a multimillion dollar business," he said. "Investment and scale over time, as far as I can tell, is the recipe for success. That need for investment and scale over time is reflected in the history of every major media company."
Marshall cited three emerging media companies–Thrillist, Lucky Magazine and Buzzfeed–that are making the transition to what he termed a "new era" of publishing, making themselves ripe for growth and attractive to investors.
Thrillist's extension into mobile ecommerce generates 45 percent of the company's revenue now, he said. It was a natural fit though, a merging of content and commerce that built off its already-successful lifestyle recommendation platform.
Lucky Magazine and Buzzfeed, meanwhile, have taken sponsor-driven approaches that leverage the power of their expansive social communities. The former is able to highlight the user-generated content around a given brand, while the latter delivers highly-customizable creative messaging that's designed to go viral. Their business models revolve around social advertising, Marshall said.
For Buzzfeed, the model was good enough to earn them more than $46 million in funding and a valuation of $200 million. Others–including Sugar, Bleacher Report and Vox Media–have also seen high investment totals. Marshall put the "magic number" for major media company investment at about $40 million.
"We are seeing the dawn of an era of 'fat' content companies," he said, referencing a tweet by MediaMashup panelist Rafat Ali.
For lifestyle brands, ecommerce is key. Providing those alternative streams of revenue can a different challenge for news brands, Marshall said, but the use of events, tools and databases can provide utility and marketing opportunities not found in traditional channels.
"You need technology to provide new and exciting ways to cater to sponsors and advertisers," he said, noting that VentureBeat itself is pursuing several similar projects.
The solutions seem to be working, but they aren't definitive yet.
"The catalysts and lifeblood of these enterprises at the moment continue to evolve," he said.
To stay updated on the latest FOLIO: news, become a Facebook fan and follow us on Twitter!
Meet the Author
---