'I'm 77. It's Enough Already'

Publishing quote of the week.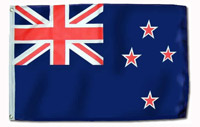 The quote of the week comes via Richard Ekstract, the owner of Hamptons Cottages & Gardens, who is putting that and three other regional shelter titles on the block. Clearly, Mr. Ekstract is not a graduate of the Hefner School of Publishing:
He said his decision to sell was motivated more by lifestyle timing than market timing, and that he reached the conclusion to sell while he recuperated from hip replacement surgery a year ago.

"I'm 77. It's enough already," he said. "I have nothing left to prove."

"I want to see New Zealand," he added.
And, really, who doesn't?
More here …
Meet the Author
---