IDG: We'll Be in Print 'As Long as it Makes Sense'

A recap of day one at the FOLIO: Summit.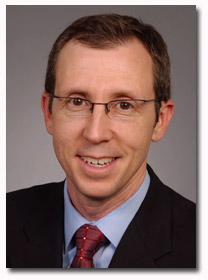 CHICAGO—The 2009 FOLIO:
Growth Summit kicked off here Monday with a keynote from Source Media CEO Jim
Malkin, who discussed why content—both print and online—can no longer be free,
reasons to keep editors incentivized, and, of course, how monetization is the
key to it all.
In a luncheon keynote, IDG CEO Bob Carrigan said his company looks at print as "profit
generation."
"We don't subsidize or
invest in it," Carrigan said. "It gives us a great advantage as part of
the entire package, and we are going to be in print as long as it makes
sense." Back in 2007, IDG decided to make its IT newsweekly
title, InfoWorld, Web-only when the print
publication was showing financial losses. "If it [print] doesn't
make sense, we're not attached to it," he said.
Carrigan also described
what he called the "Holy Grail" of online.
 
"When they find you through organic search—that's the Holy
Grail," Carrigan said. IDG's strategy, which has featured digital as
the main event in recent years, has changed from a revenue mix of 74/16/10
percent print/event/online in 2002 to a 38/20/42 percent last year.
Content is King

A large focus for both
the large and small publisher tracks at this year's summit was how content can
be used as a lead generation tool and can drive an online audience. "If content
is king, monetization is God," said e.Republic CEO Dennis McKenna of
his company's mantra.
Speaking to small
publishers during a session entitled "The Role of Executive Leadership in
Developing an E-Media Business Strategy," McKenna outlined the
importance of publishers move from the role of an "infomediary" to a catalyst,
particularly in the money-making potential of the digital space. The issue
that most editors have in the developing this online space, he said, is that
they "only value print reader, not the online reader."
McKenna said he anticipates
the most important jobs in the future of media to be community organizers,
content producers and strategists, search optimization wizards, and media
integration officers.
The days of a
traditional masthead of just editors and publishers are long over, he said.
Meet the Author
---