How We Did It

A publisher who grew ad pages by 28 percent in '08 offers inspiration, insight.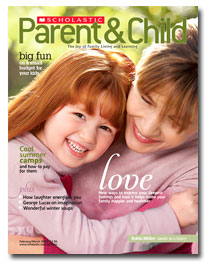 Scholastic Parent & Child was one of the few magazines to show significant ad page growth in 2008—increasing ad pages by 28 percent over 2007. Here, its publisher offers some insight.
The 2008 recession was particularly brutal for magazines across the industry. But it also offered publishers a chance to push ourselves and really think in a more client-focused manner.  To push ourselves as sales and marketing people to really figure out more about what clients want and how with our multimedia we can deliver on their needs.
It's a bit of a sea change, from selling what we have to figuring out what clients need, and creating solution-oriented programs around them. Programs that are for them and about them—not just what we have in our current arsenal.
One way we did this was with our client Merck, who wanted to reach parents both from a consumer and professional point of view.  Our multi-asset program includes digital, print and a custom publishing piece delivered direct to parents via Scholastic's proprietary outreach to parents.  With all of those components, we pushed ourselves to create a pediatrician program that serves both the parent audience and is a detail program for Merck's professional division.  
We listened to Merck and delivered what they wanted, not what we have. It wasn't easy. We had to find new vendors, gain internal approvals, work with editorial to think differently and to work with production to approach things with a new set of eyes. But we pushed all around, and were able to move quickly.  (Being a self-contained media division within Scholastic allows us to be nimble and resourceful, which in turn benefited our client.)
So we push, and push, each day a new direction. In a recession, publishers will have to.
Meet the Author
---