When Selling Content, How Pregnant Are You?

You can't be doing it "just a little bit."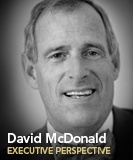 It was the crossroads of Mississippi State Highways 49 and 61 in Clarksdale where the renowned blues artist Robert Johnson allegedly sold his soul to the devil in return for his amazing talent. What better place to host America's newest magazine think-tank? Some of us are, after all, perceived to be "selling our souls to the devil" as it were.
It was late October, and some of the best and brightest minds in magazine publishing gathered in Oxford, Mississippi, at The University of Mississippi's Magazine Innovation Center to celebrate magazines and share various perspectives about where magazines are headed in today's convoluted and often complicated media landscape. It was an amazing event called the ACT (Amplify/Clarify/Testify) Experience, hosted by Samir Husni.
More than a few questioned the value of "church and state" in the emerging magazine landscape—but only one of us believed that you could sell content in a smart, meaningful way.
 
Millions of Readers, Zero Ads Sold
As a magazine publisher who produces hundreds of custom magazines each year, I know only custom publishing. Selling content is what we do every single day for hundreds of clients.
It's a business model grounded in the value of content. Almost everything we publish is underwritten financially by a sponsor. As a matter of fact I personally have never sold a single advertisement to anyone—ever—and for years we produced millions of dollars worth of magazines before ever selling the first advertisement. Custom content is all we know.
As controversial as it may seem to traditional publishers, I believe that many American magazine publishers will drift more and more into the realm of partnering with underwriters to deliver custom editorial content to magazine and related media audiences. I believe that today's media consumers are very discerning and are consuming only the content they desire and that resonates with them on an emotional and intellectual level. I also believe they could care less about the economics of how the editorial package came together. This conviction is confirmed by a recent Roper Public Affairs and Media survey that found nearly 80 percent of consumers say that when it comes to custom publications, they don't mind the sponsors selling, as long as the company is providing them with interesting information.
Make no mistake that editorial quality and discernment is critical. The craft of custom publishing is grounded in a refined and elegant editorial process that depends on relevance and quality of end product, and is rather agnostic as to who paid whom for what.
My position is that many traditional consumer magazine publishers are selling content at some level. At one point I asked an executive from a very successful fashion magazine if the product designations and prices presented along with the magazine's photos were of any economic value to her advertisers, to which she immediately replied, "Yes, in the magazine's other non-print platforms."
I then asked her how pregnant she wanted to be. When selling content, you either are or are not doing so. Why not admit it? Embrace it? Give the reader what they want and turn a profit at the same time. Times have changed and will continue to change—simple as that.
 
If Selling Content Is Wrong, I Don't Want to Be Right
I know it's controversial, yet I stand behind my belief that any publisher can sell content if they do it with elegance, discernment and accountability on both sides of the reader-underwriter transaction. Bob Guccione, Jr. closed the event in Oxford. In his talk, Bob stated that he believed that if one is doing something that potentially offends the sensibilities of other publishers, keep doing it because "you're probably doing something right."
We will continue to sell content and I believe that, as the fastest-growing sector of the publishing industry, custom media will continue to grow on all of us who are tasked with delivering value and profitability in an ever-changing (and highly leveraged) magazine marketplace.
In other words, there's a lot of pregnant publishers out there—whether they want to admit it or not.
David McDonald is founder and CEO of True North Custom Publishing and Sunshine Media Group, a fully integrated custom media company. He is also a founding member of the Custom Content Council, and actively involved in the Magazine Innovation Center at the University of Mississippi. He can be reached at dcmcdonald@sunshinemedia.com.
Meet the Author
---