House Beautiful Introduces Television Partnership With HSN

New television marketplace mixes editorial content and commerce.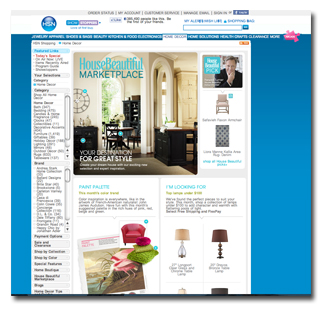 Hearst's House Beautiful is taking to the small screen this year—the publication is launching a partnership with HSN, formerly known as the Home Shopping Network, to raise awareness about the brand and foster commerce and consumer interaction.
"This partnership represents the future, moving commerce in a modern direction," says Newell Turner, the publication's editor-in-chief. "It's an opportunity to marry our brand's editorial authority with retail. House Beautiful has a distinct point of view that our readers love. HSN has deep expertise in creating and sourcing product for retail. Now together we are enabling consumers to access great taste and design in a whole new way. We have readers at every stage of life and income, and HSN is making it possible for all of us to have a more beautiful home."
Turner defines the House Beautiful Marketplace as a place consumers can visit to shop for furniture, lighting, rugs, decorative accessories and art for their homes. The House Beautiful Marketplace will debut on HSN TV and Turner himself will be appearing in episodes and online to offer his take on the latest trends in home design. The website for the marketplace (HSN.com/HouseBeautiful, pictured right) gives Web visitors information on House Beautiful picks, and expert decorating advice from editors and writers.
"There is going to be some cross-promotion between HSN and House Beautiful, but in the end it's really all about shopping for things to make your home more beautiful and a reflection of your personal style," says Turner. "I'm now involved with all the media platforms, so when I'm going to be a guest on an HSN show, I'll definitely be tweeting that I'm on air. Think of it as taking the magazine to TV. We're going to be part of HSN's broadcast design week three times a year. I or one of my editors will be the guest of shows devoted to home design. We'll be there to talk about what we see happening in the world of interior design. Online at HSN.com, some of our shopping columns will be extended with more home furnishings available through HSN."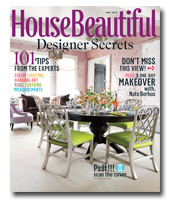 Going forward, some monthly columns in the magazine will include products seen on the House Beautiful Marketplace program. Turner says the partnership can be looked at as a content source for the magazine on different furnishing offerings and services. The editorial will remain largely independent, though there will be some intersections between editorial content and television programming. 
HSN approached the publication about this collaborative effort, though Turner declined to comment on whether or not this represented a paid partnership.
"Our partnership came out of our desire to reach the consumer wherever she is—on her mobile device, on her computer, watching television—and offer her ease of access to great style for her home, beyond the pages of the magazine," says Turner. "We were interested in what they were doing—making great design available to everyone."
Meet the Author
---