Hefner: Playboy to Cut Rate Base

Thirty-eight percent reduction part of overall strategic 'repositioning.'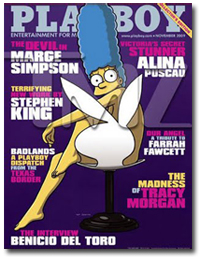 Earlier this week, Playboy Enterprises founder Hugh Hefner announced via his Twitter feed that the company was reducing the rate base of its flagship magazine in order to "increasingly focus on quality over quantity."
It turns out that Playboy's rate base will be slashed by 38 percent, dropping it to 1.5 million from 2.6 million. Also, the January and February issues will be combined.
The reduction, presumably, is part of an overall repositioning of the company that recently-appointed CEO Scott Flanders is preparing before the end of the year. When contacted by FOLIO: sister title Audience Development, a spokesperson declined to comment.
Of the more than 30 big-circ. consumer magazines—including AARP, Reader's Digest, Maxim and Newsweek—only Playboy fell short of fulfilling its rate base through the first half of the year, delivering a total paid and verified circ. of 2,453,266, according to ABC's most recent FAS-FAX report.
The magazine may also raise cover/sub prices before the end of the year. In terms of revenue, the magazine saw ad pages fall 30.2 percent through the first nine months, compared to the same period last year, according to PIB figures.
Despite the magazine's struggles, Flanders told FOLIO: recently that he is "absolutely committed" to keeping Playboy in print.
Meet the Author
---