Hearst Ventures Invests In Digital Startup Accelerator Science Inc.

Minority equity stake valued at $30 million.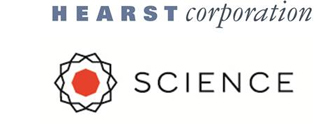 Hearst Corp.' s investment division Hearst Ventures has taken a minority equity stake in Science Inc., a sort of incubator on steroids that quickly scales digital startups by providing funding, executive talent and other resources.
Terms of the deal were not released, but All Things D's Kara Swisher cites sources who estimate the stake north of 20 percent with a $30 million value—details separately confirmed by a FOLIO: source with knowledge of the investment.
Santa Monica-based Science describes itself as a "technology studio" that both creates and acquires digital companies and then pulls together the necessary resources—whether capital, talent or tech—to quickly scale them.
The company launched in November 2011 with a $9.8 million Series A round and is now helping to develop 13 companies, including DollarShaveClub, FreshDish and UrbanRemedy.
VC backers include Erick Schmidt's Tomorrow Ventures, Rustic Canyon Partners and White Star Capital. Science Inc. CEO Michael Jones was CEO of Myspace when News Corp sold it.
For Hearst Corp., the stake represents a combination of an investment  and access to technology and development smarts. "Hearst is continually looking for smart investments that bring value and intelligence to the company—our investment in Science does both," says Hearst Corp. CEO Frank Bennack, Jr. in a statement.
Along with the deal, George Kliavkoff, executive vice president and deputy group head of Hearst Entertainment & Syndication, is joining Science Inc.'s board of directors.
Meet the Author
---