Hearst to Sell Stake in E-Reader

Taiwan-based firm agrees to acquire E Ink.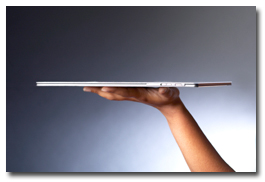 Hearst Interactive Media has agreed to sell its stake in E Ink—the electronic paper display  firm that developed the technology for Amazon's Kindle and the Sony Reader—to Taiwan-based e-paper display module supplier Prime View International. Prime View said it agreed to buy out all of E Ink's investors for approximately $215 million.
Hearst acquired a stake in Cambridge, Massachusetts-based E Ink in 1998. "With the rapid increase in e-Reader acceptance, the value of E Ink grew and the investors decided it was a good time to sell," a Hearst spokesperson wrote in an e-mail to FOLIO:. "There are various approvals and shareholder votes needed before this closes."
Other E Ink investors include Motorola Corp., FA Technology Ventures and Intel Capital. The Hearst spokesperson declined to say how much of a stake the publisher had in E Ink.
Last fall, Hearst tapped E Ink to develop and produce the flexible electronic "paper" cover for Esquire's October 75th anniversary issue. Earlier this year, Hearst was said to be developing a wireless e-reader device—similar to the Kindle—featuring a large-format screen that's conducive to reading magazines.
"Hearst has invested in a separate company that is creating an entire e-reading ecosystem for consumers, featuring a broad range of content from multiple publishers," the spokesperson said.
According to industry analyst Vinita Jakhanwal, the market for e-readers is expected to grow from 1.1 million units in 2008 to 20 million units by 2012.
Meet the Author
---