Hearst Rolls PopularMechanics.com Onto In-House Digital Content Platform

How publisher's digital back-end helped sell 10 million print subs.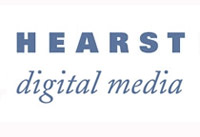 Hearst Magazines Digital Media recently relaunched Popular Mechanics' Web site, which now operates on a multi-component digital platform the company developed and built in-house. Until now, PopularMechanics.com had operated on a separate, proprietary platform since the site launched in 1995. The new site features an updated site design, simplified navigation scheme, as well as a photo-based step-by-step project guide that is printable and allows users to review and evaluate each step required for that project.
According to Hearst Magazines Digital Media senior vice president and general manager Chuck Cordray, the digital platform is a "core strategic success and asset" for Hearst. "We have sold more than 10 million net paid subscriptions to our print products on these platforms and we are rolling the systems to other entities within the magazine group and within the company," he says. "Those decisions were driven by both the opportunity for increased revenue, which we have accomplished, as well as decreased costs, which we have also successfully achieved."
Right now, 25 of Hearst's magazine and non-magazine brands online are on the platform (only Kaboodle isn't).
Hearst first recognized the need for an internal digital asset management system and began developing one in mid-2006. The first component of the system, called Circules, went live four months later (Hearst's Web sites began using it four months after that). Circules is a subscription marketing tool, with additional e-commerce functions, that manages online sub sales.
The next component of the platform was a content management system called Magnus. Hearst editors use the CMS as an administrative interface to create content, associate it with specific sites and sections and organize it with tags. The platform's other components are called Prometheus (a system that serves editorial promotion and subscription promotion units within the content and templates provided by Magnus) and Hermes (a content syndication tool that operates via feeds and draws from Hearst's content database).
"The system provides flexible and scalable technology that can meet the needs of multiple brands," says Cordray. "So while the sites look very different, and have some variations in functionality, the costs of development are shared across the portfolio. … The beauty of the system is that it allows us to continually modify the technology without disrupting service. We continue to modify and expand the functionality of the system each and every week."
Hearst constructed the digital platform around a standard LAMP stack architecture. LAMP is an acronym for a stack of free, open source software (the Linux operating system, Apache HTTP Server, the MySQL database software and PHP). "When we began architecting the system we wanted to ensure that it would scale to meet the demands of our growing audience of unique visitors, because    many of our sites are in the top five or ten in their categories," says Cordray. "Additionally, our team wanted to focus on quality.  We spent a lot if time and energy building out a quality system and each and every vendor that we partner with is meticulously screened to ensure that their systems properly integrate with ours."
For example, Hearst partnered with Doubleclick to provide external ad serving, and with a company called Echo which powers Hearst's community functions, including universal registration capability and membership data.
Meet the Author
---