Hearst Corporation Names Steven R. Swartz New CEO

Outgoing CEO Bennack to continue as executive vice-chairman of the Board.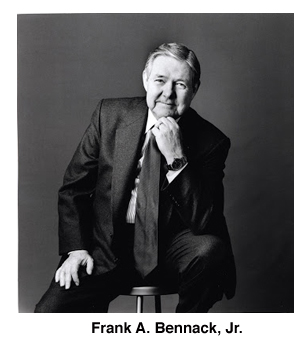 After leading the Hearst Corporation for 28 years, Frank A. Bennack, Jr. (pictured right) will step down as CEO, passing the torch to COO Steven R. Swartz (below left), who will officially succeed him June 1. Other than William Randolph Hearst himself, Bennack is the company's longest-serving chief executive and sixth in the company's 126-year history.
Bennack will remain active in the affairs of the company, serving as executive vice chairman of the Board of Directors and chairman of the Executive Committee.
"Steve has exactly the kind of breadth that a company like ours needs: expertise in both editorial and business roles," Bennack wrote in a letter to Hearst employees. "He not only brings great energy and vision to the job, he has established himself as a visible and respected executive in media, advertising and the civic communities that are important to Hearst. He has fulfilled my expectations and those of the Board, and we are confident in his abilities to lead our company into the future."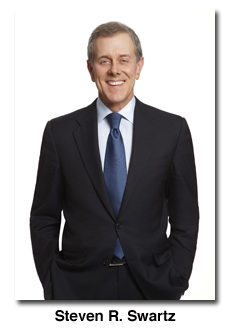 Swartz has been part of the Hearst Corporation for the past 20 years, first signing on as founding editor of SmartMoney, the company's venture with Dow Jones which launched in 1991. In 2001 he became senior vice president of Hearst Newspapers and was tapped as president of Hearst Newspapers in 2009. He was appointed chief operating officer in 2011 and assumed his role as Hearst Corporation president last year. Swartz began his career as a reporter with the Wall Street Journal in 1984 after graduating from Harvard.
"What Frank Bennack has built over the past 30 years is remarkable," Swartz says in a statement. "I look forward to working with Frank, our Board and 20,000 colleagues worldwide to continue this path of growth, innovation and diversification."
Since his tenure as CEO began in 1979, Bennack has increased revenues 12 times and grown earnings more than 30 times what they had been. Under his watch the company launched three cable networks with ABC, A&E, History and Lifetime, and invested in the ESPN family of network, now in 190 countries in territories. Additionally, he pushed the company toward diversification and global expansion, including Hearst Corp's nearly $1 billion acquisition in 2011 of Lagardére's 100 international titles outside of France.
Stay updated on the latest FOLIO: news, follow us on Facebook & Twitter!
Meet the Author
---