Hearst Corp. Buys Controlling Interest in Digital Billing and Payments Firm

80 percent stake in Kubra positions Hearst for out-of-market e-billing services.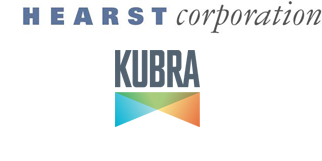 Hearst Corporation last week announced it bought an 80 percent stake in digital billing and payment services firm Kubra. The service, which manages billing and payments for the utility, insurance, financial services and healthcare industries, will be closely aligned with Hearst-owned CDS Global, a fulfillment and data processing company.
Terms were not released, but it's an interesting deal for Hearst to make. On the one hand, it fits with the revenue diversification theme the publishing market has been hungry for, but in this case it's a service-based operation—not one dependent on advertising.
It also puts Hearst in a position to make money from out-of-market industries like healthcare and utilities. In announcing the deal, Hearst Magazines president David Carey referred to it as "building new service businesses that have scale."
Third, it taps into the growing electronic payment and billing market, and that includes mobile.
"As the consumer shift to electronic payment becomes more rapid, companies offering fully integrated billing and payment services are in high demand," says Hearst Corp. president and CEO Steven Swartz in a statement.
By matching up Kubra with CDS Global, Hearst can leverage the payment-oriented services the two companies provide. Kubra, like CDS, will remain an independent unit, with Kubra president and CEO Rick Watkin reporting to Carey.
"Kubra's experience in billing and payments is a great complement to the services CDS Global offers, and we have been working together in some capacity since 2011," CDS Global president and CEO Debra Janssen tells FOLIO:. "While many of the day-to-day business and technology details will be more fully determined as KUBRA is integrated into the Hearst family, the great working relationship we have already built will allow us both to derive quick benefit from an expanded partnership."
Meet the Author
---